News
Webinar series on urban resilience and SDG localization
Published on 25 October 2023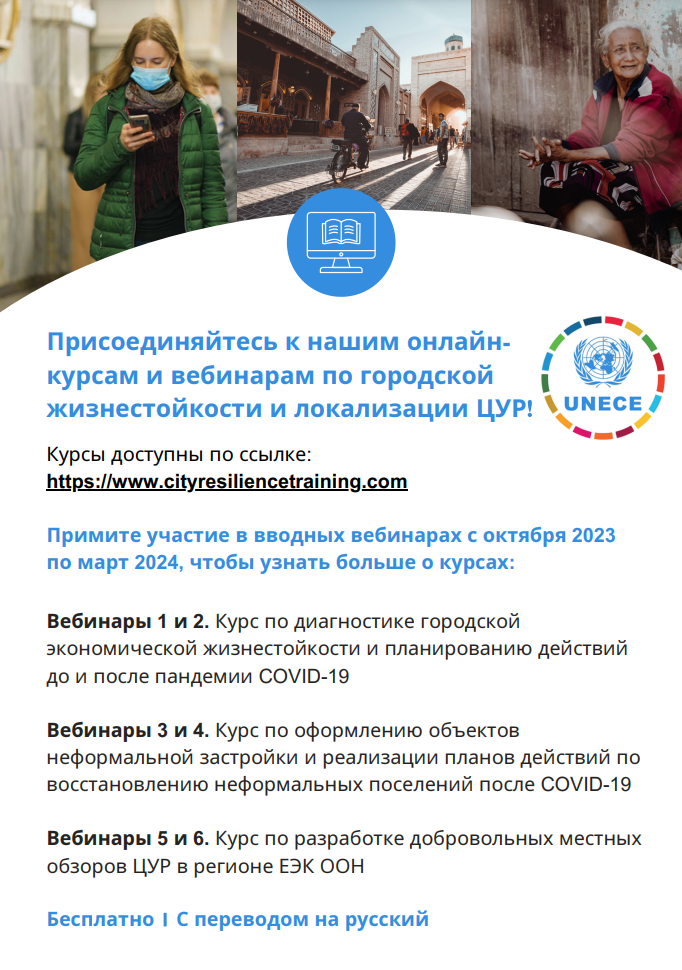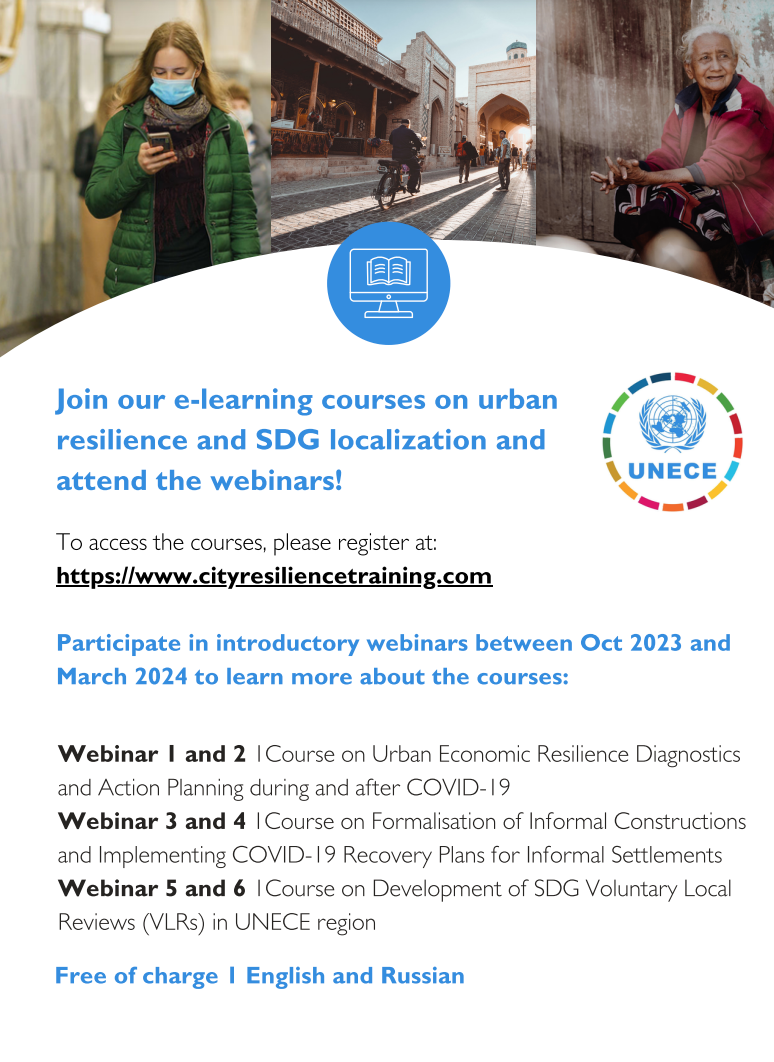 UNECE invites you to participate in a webinar series aimed to introduce online, self-paced and free courses available in English and Russian on topics related to urban resilience and the localization of the SDGs. There is a total of 6 webinars hosted between October 2023 and March 2024 online via Zoom.
The webinars will introduce participants to the structure and modules of the courses, present related city case studies, and provide an opportunity to ask questions and discuss the content with the course authors and trainers. The webinars will be conducted in English with simultaneous translation into Russian.
Participate in introductory webinars:Webinars 1 and 2.
E-learning course on urban economic resilience diagnostics and action planning during and after COVID-19.
Webinars 3 and 4.
E-learning courses on formalisation of informal constructions and implementing COVID-19 Recovery Action Plans for informal settlements.
Webinars 5 and 6.
E-learning course on development of SDG Voluntary Local Reviews (VLRs) in the UNECE region.
More information, webinar schedule and recordings, please visit:
https://unece.org/housing-and-land-management/enhancing-capacity-countries-eastern-europe-caucasus-and-central-asia
(No announcements have been posted yet.)